Getting around in Taiwan is so intuitive and straightforward, due to its excellent public transportation network, and the simplicity given by the existence of the Easy Card.
The first thing you should do as soon as you step foot on Taiwanese soil, after passing the immigration area in Airport, is to find two shops there, and:
Buy Sim Card for cell phone;
Buy Easy Card;
After that, you are ready to get outside the airport and find any public bus available, to take you to Taipei, or any other parts of the country you want.
SIM Card
Chunghwa Telecom is the largest cell phone company in Taiwan and one of the several networks available. Regardless the one you choose, there are these two main options:
– 5, 7 or more days of usage;
– Network 1G to 5G;
After finishing the days of usage or the traffic limitations, you cannot recharge your card. You have to buy a new one in any company store or tourism center.
Easy Card And IPass (or Yoyo card)
Easy Cards (Taipei) and IPass (Kaoshiung) can be purchased or recharged at the airport, train or subway stations and in any stores spread all around Taiwan, like the 7Eleven, OK Family Market or Hi-Life.
Both have the same purpose:
Easy Card is for all country and can be used to rent bikes in Taipei;
IPass is for all country and can be used to rent bikes in Kaoshiung;
You can use this card in:
Subway in Taipei and Kaoshiung;
High-Speed Trains (THSR) and Normal Trains (TRA);
Bus;
Bicycles;
Some Parking lots;
Boat in Taipei (Tamsui River) or Kaoshiung Cijin Duck Boats ;
Zoo;
Buy products in 7Eleven;
In the end, this will not only make it very simple for you getting around in Taiwan, but the transport prices will also be lower than if you pay in each moment.
Besides the price, is the speed when renting a public bike. If you don't have the Easy Card, you will need to use your Credit Card in each time you want to rent one. To pick up, and to return.
When you're running out of balance
When your Easy Card running out of balance, that means, machines on the metro, bus or train, can let you pass one time, even if after passing, it goes below NT$0.
The machine will make a warning sound and flash a red light. It means you can pass this time, but you must recharge your card, or you will get blocked next time.
On the second time, you will get a red cross, meaning you can't go further. If it's some other problem, you should find the staff nearby.
However, this doesn't work in more expensive trips. If you try to buy a ticket over NT$60, and your Easy Card is without money, you won't have even a first chance.
To recharge your Easy Card, you can use any machine on any subway or train station, or even in 7eleven.
Trains in Taiwan
Taiwan has a fair good train system, surrounding all country, but not most of its interior.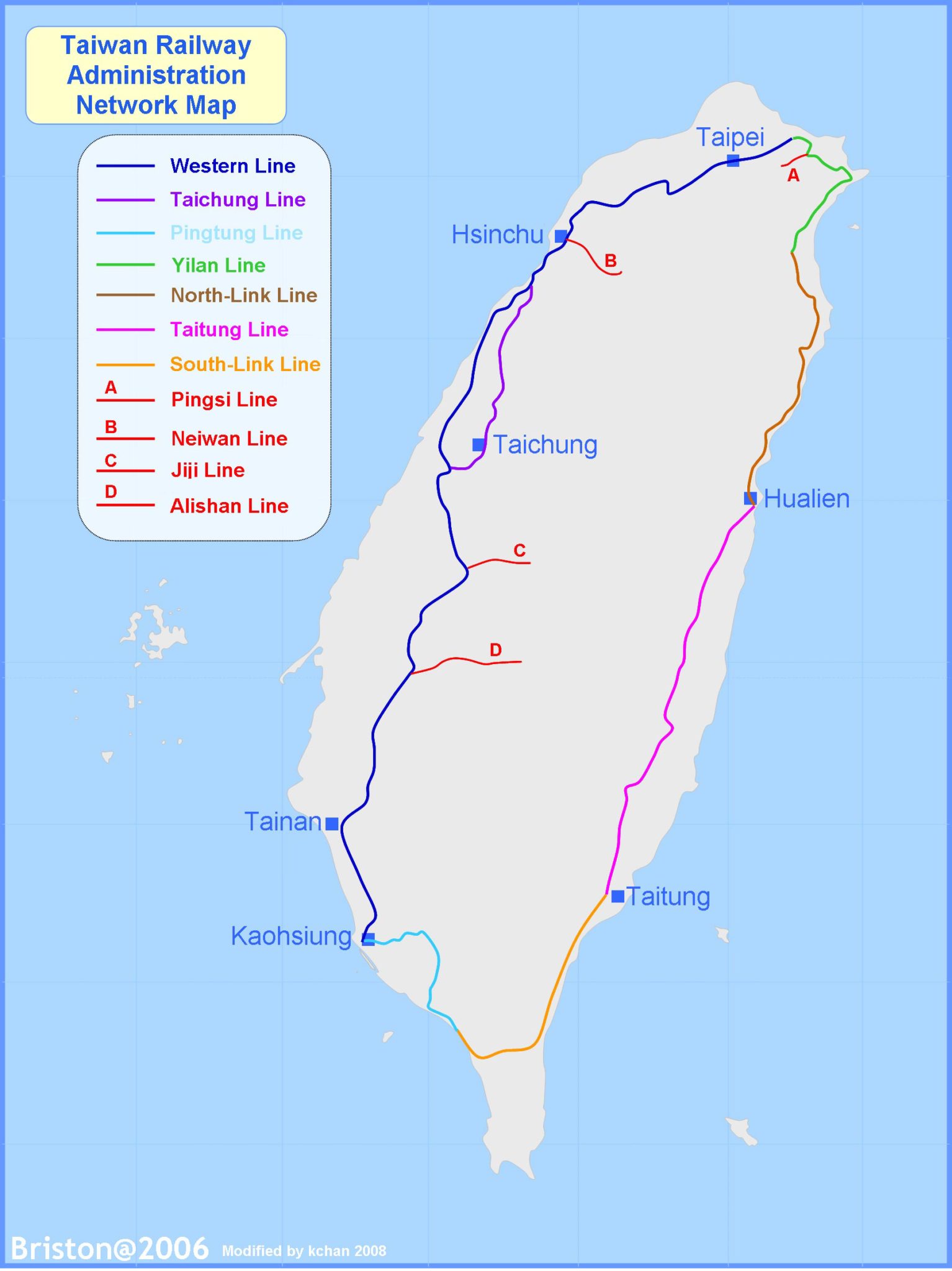 You can use the High-Speed Train (THSR) or the Normal Train (TRA). THSR is more expensive and faster. For example, on a trip from Taipei to Kaohsiung, the THSR takes around 1h30m less than TRA.
High-Speed trains (THSR) are only available in the western part of the Island (from Taipei to Kaoshiung). In the East part, you won't need it, since you have the most amazing landscape to witness.
About the usage of Easy Card, it's not advisable when booking long trips, because that won't guarantee you a seat.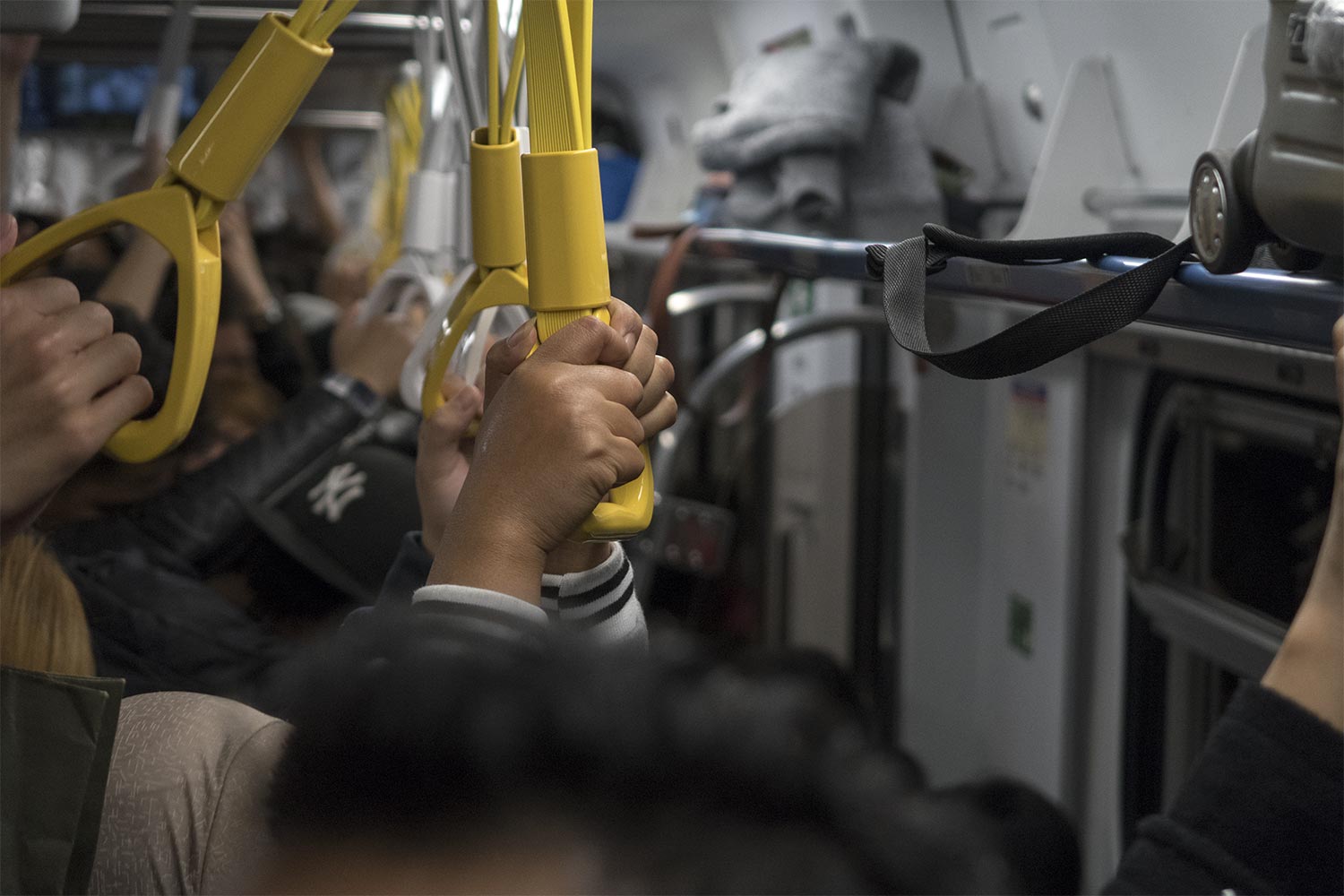 If it's a relatively short trip between two neighboring cities (ex.: Taipei – Taoyuan), it's ok to use it, even if that doesn't guarantee you a seat.
But if it's a long one, you should buy the ticket directly at the train station, or book online. You can do that in one of these websites:
Or download their App:
If all tickets are sold out, you can still buy a standard one. But the price will still be the same as if you were getting a seat.
Subway
Metro is available in the two most important cities in Taiwan: Taipei and Kaohsiung.
Both have good city coverage, and perfect connection with other public transportations;
Metro finishes working every day around 00h and starts at 06:00.
Here is advisable to use the Easy Card on all your trips. It's quicker and cheaper.
Taxis or Uber
Both are excellent solutions to move inside cities when metro is not available (for example, after 00h).
All cabs have a meter, so there's no need to bargain with the driver.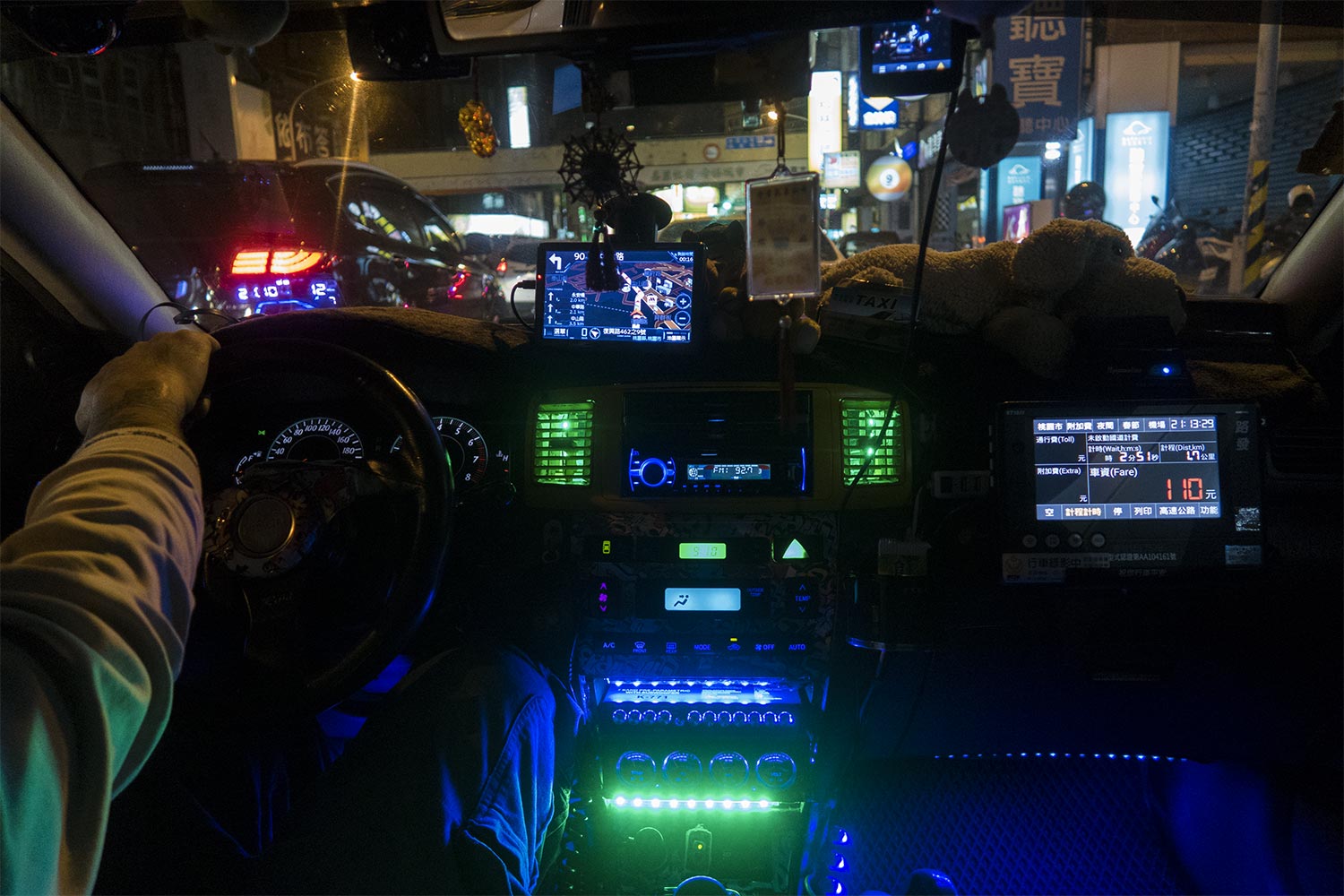 Street Bike Rental
The public bike is a unique thing that makes travel in Taiwan so simple.
Use them to move inside cities, during the day or even later at night.
Many cities in Taiwan have their public bikes: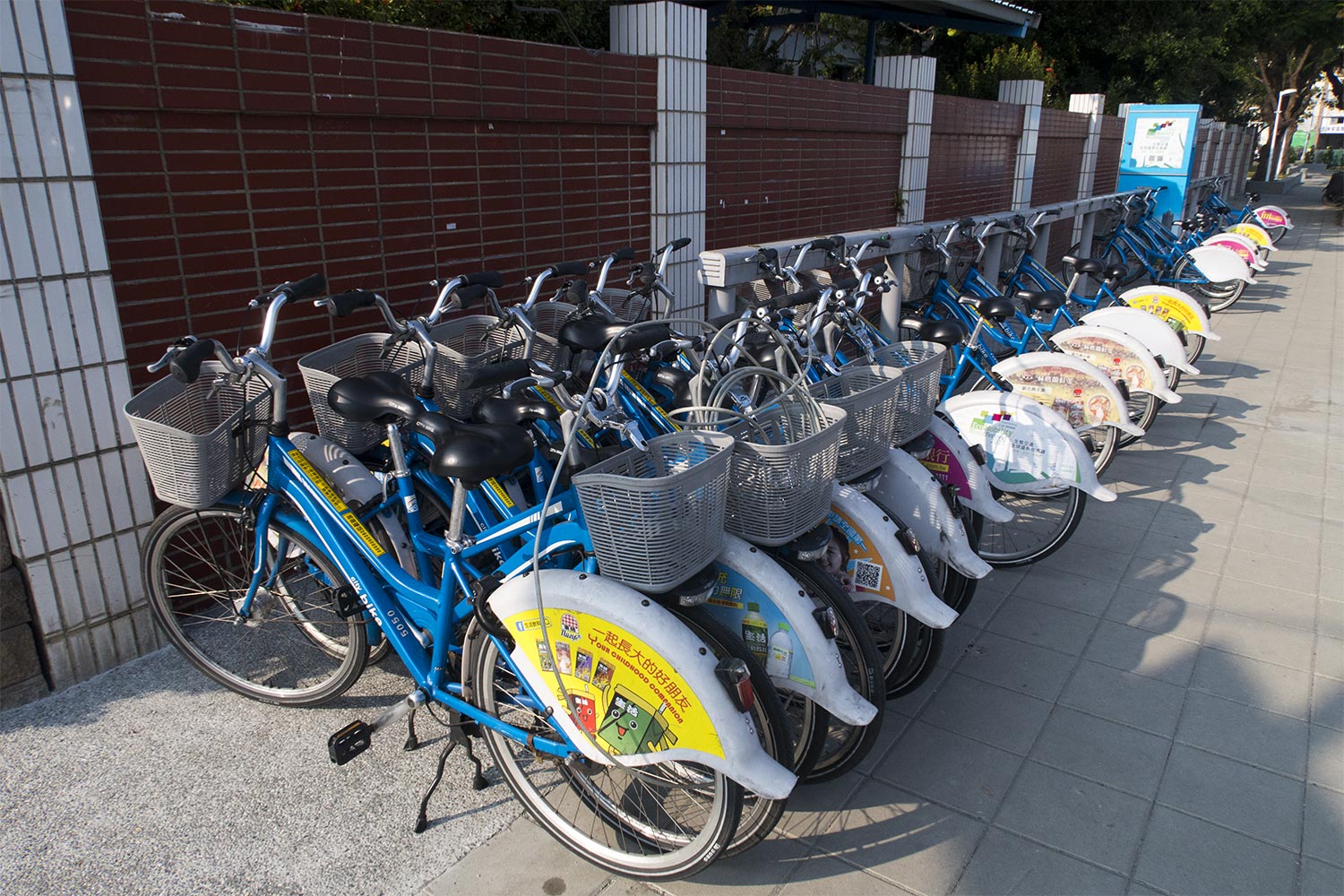 You can just pick up any public bike you find available in any station, just by passing your Easy Card (or Credit Card) in the machine.
Take it, go wherever you need/want to go and leave it in any other station. Use each company website to find all parking places available.
The price is meager (around NT$5/30m), and is one of the best ways to get away from the traffic.
To use Ubike, picking up in one city and drop in another one is possible. But expect to pay more for that.
Because each bikes companies are different from city to city, the Easy Card doesn't work in all towns.
In that case, you can use the Easy Card in Taipei and, in other cities, just use the Credit Card.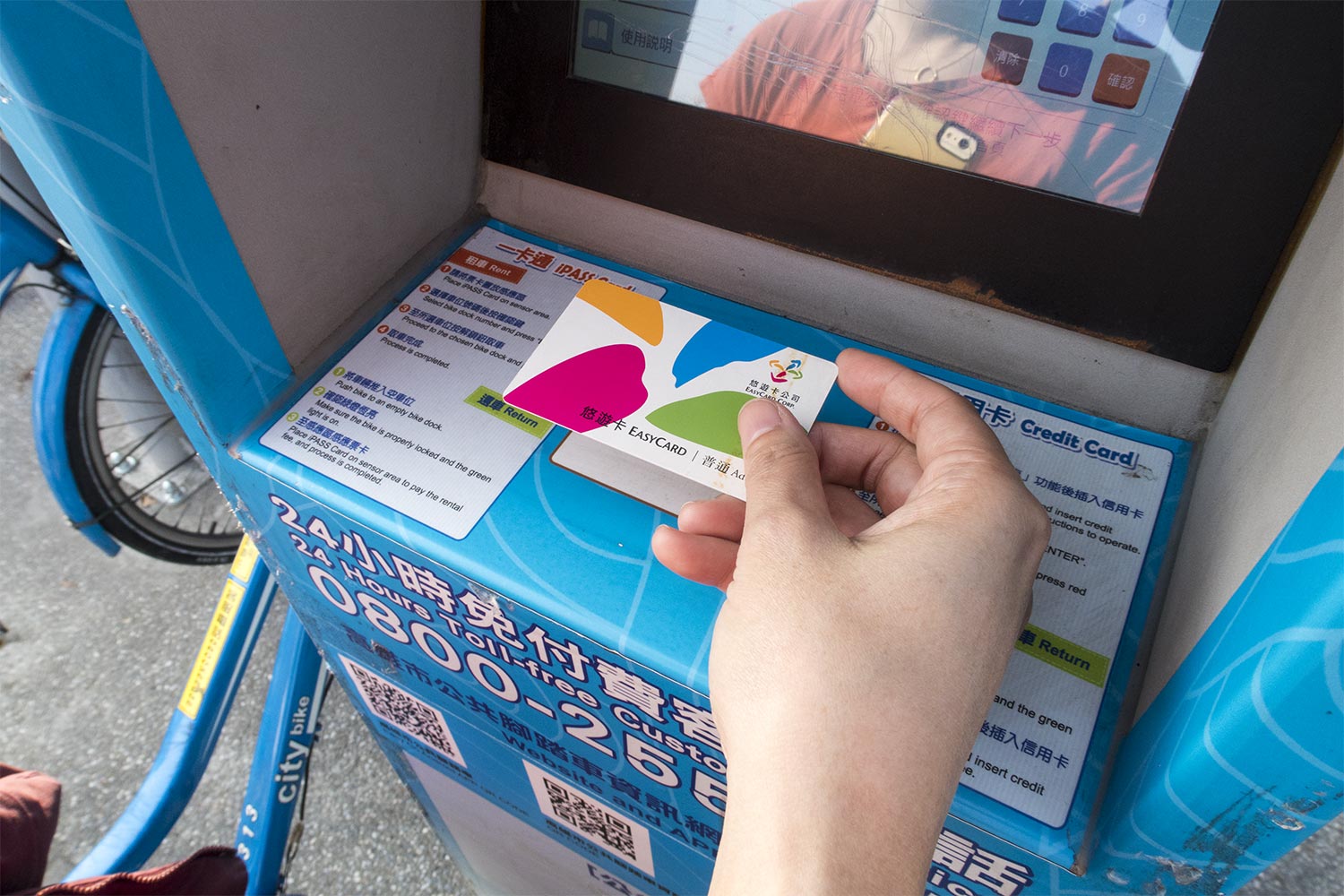 Just need to pass it on the machine when you take the bike, and when you return it, just need to park it. Don't need to use the Credit Card again.
Bus
Buses are always a solution to travel inside cities, but also between them. Its quality is excellent, with enough space in each seat to put your legs, without having to squeeze them.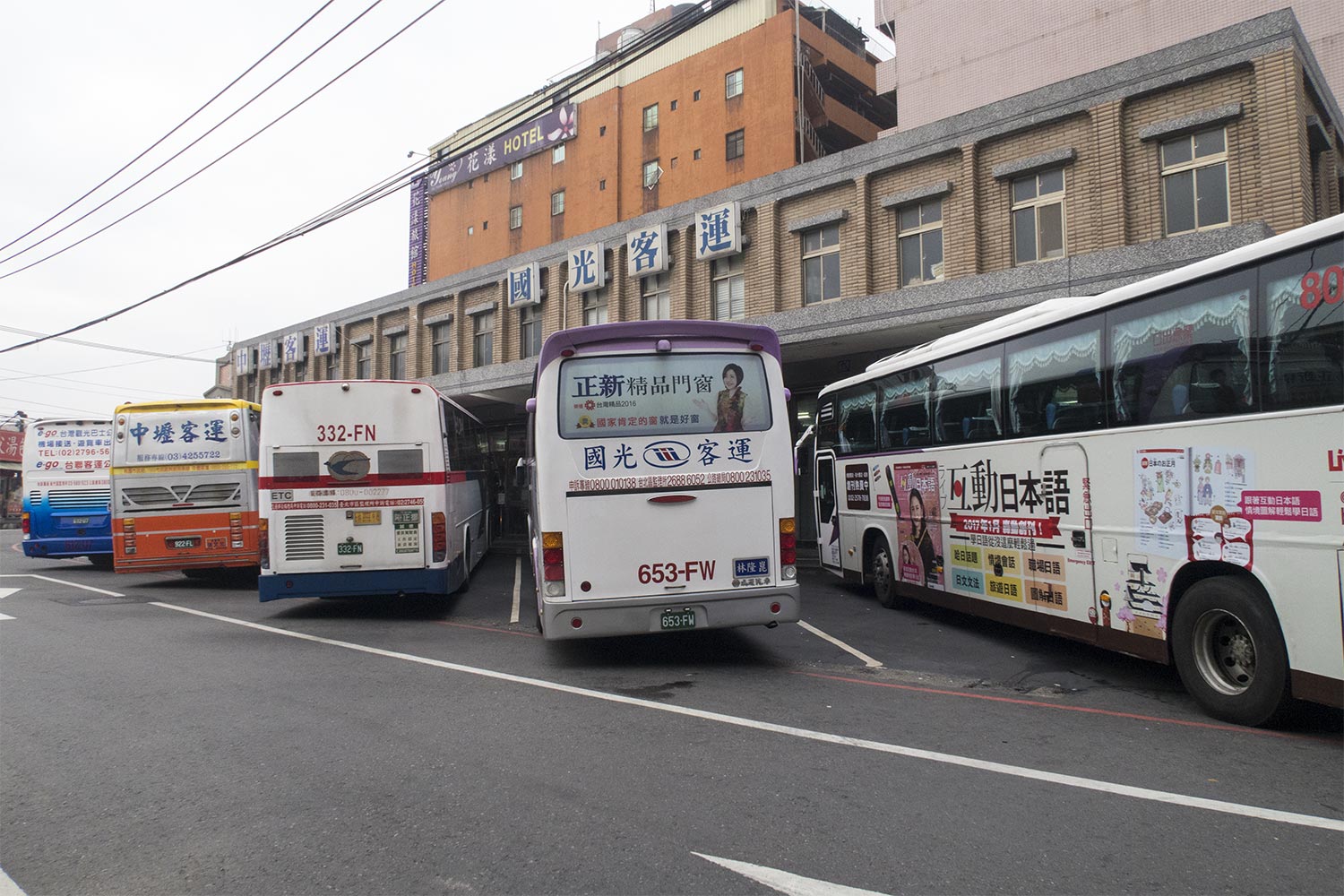 Some have LCD screen in each seat but don't expect to get more than Taiwanese shows.
They are the best solution to travel between the airport and any city in Taiwan (ex.: Taipei), and unique when crossing the Island through the middle (no train).
Plane
Besides the main Internation Airport in Taoyuan, there's Kaoshiung (also International Airport) and Taipei, Taichung, Hualien (Internal and near countries)
Boat
You have boat transport in New Tapei, Kaohsiung.
In Tamsui River (Taipei) is used to cross to Bali District, right up north of Taipei. You can take your bike with you.
To get there, take the red subway line in Taipei to Tamsui and cross.
In Kaohsiung is used to pass from Cijin to Gushan. In this boat, you can take cars, motorbikes, and bikes.
Duck Boat (Kaohsiung)
Is a sightseeing bus in Kaoshiung region, that you can catch, not only to see the city but with the particular interest of seeing it getting into the river, and crossing it.
Useful Mobile App to find all kinds of transportation
This APP is a handy tool that will help you get around Taiwan. It combines all sorts of transportation and gives you schedules, duration, location, and prices.
It's available in both leading platforms: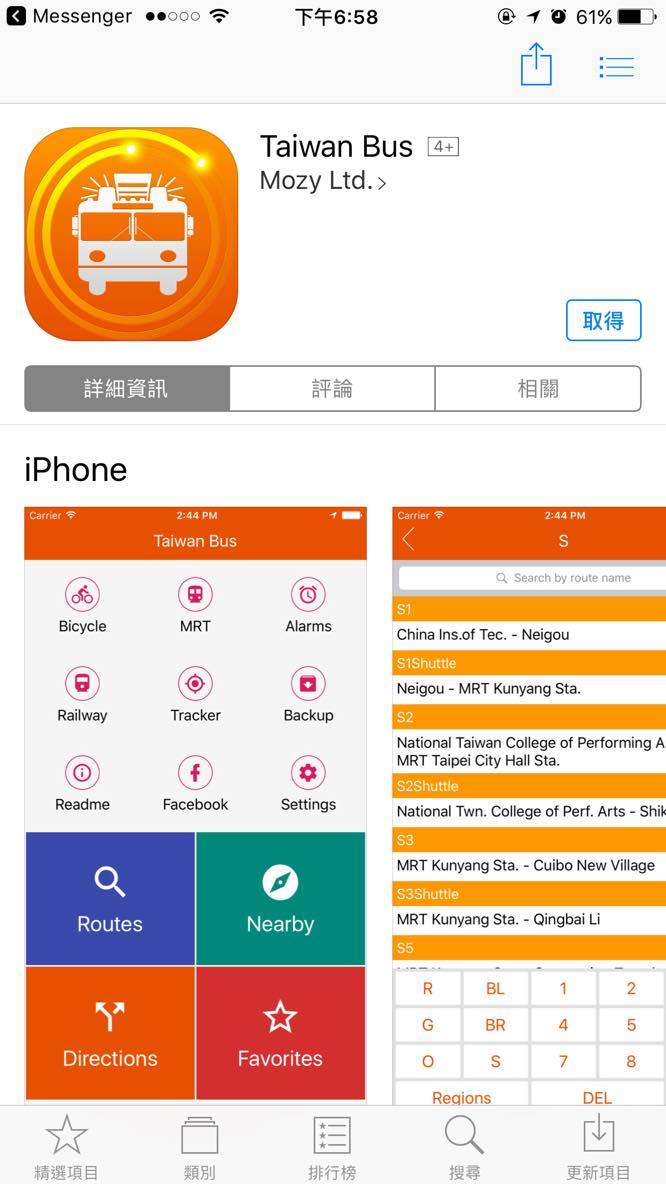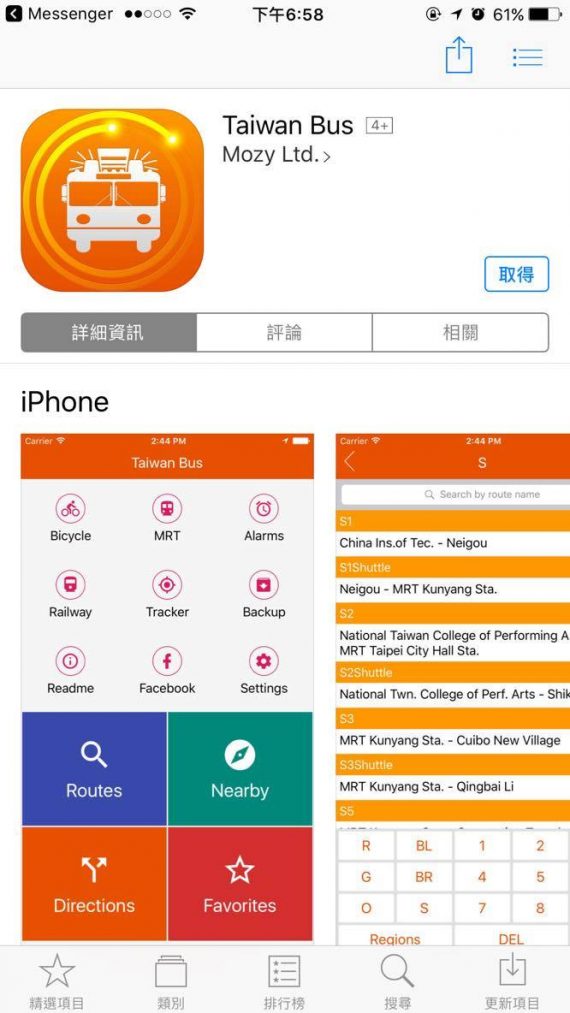 Getting around in Taiwan is amazingly simple
Like said in the beginning, travel in Taiwan could not be easier. Their public transportation is well organized and, above all, with a perfect connection between them.
The main thing you need is the Easy Card always with you. Everything will be much more comfortable and cheap.
And don't forget the Public Bikes inside each city. It's such an incredible alternative to moving from one point and another. Especially when Taiwan has fantastic lanes for two wheels vehicles, and they respect the rules very much.
HappyTravels!