The visa is the means of the tourist to be able to travel and transit through the cities legally within a specific country. It is a way for the embassy to allow foreigners to circulate safely throughout the country.

Before any procedure make sure that you have already bought the roundtrip tickets, with a hotel already chosen. Now if you do not already have a hotel reservation, look for one and save the information. They generally do not validate this information.

In the case of travelers to Sri Lanka, there is no need to present the police record, only the visa that must be obtained by ETA (Eletronic Travel Authorization).

See how to make this online process preferably no more than 30 days in advance of your trip to Sri Lanka.
Summary of Tourist Visa to Sri Lanka Online
Visa on Arrival: no ;
Documentation

Passport valid for at least 6 months;
1 blank sheet in the passport;
2 5×5 photos, recent and with white background;
Round trip ticket;

Price: Around 40€ – £35 – $45;
Duration: 30 days;
How to get visa for Sri Lanka online?
To get the visa go to the official website of the ETA Sri Lanka.

Click Apply, and then you'll be directed to another page.

Read the terms in English and click "I Agree". Then the page will be reloaded, and you will have to select the first option on the left side "Tourist ETA Apply for an individual".

Fill in the fields with your personal data. Pay close attention to your passport details (minimum validity of 6 months), the e-mail and the contact mobile number that must be correct and accessible.

Checks if the data you have entered is correct. If you need to change the data after submitting and paying, you will have to pay the visa fee again.

While filling in the fields, confirm that you use the data you will be boarding and avoid unnecessary problems or updates.

Soon, you will be directed to payment options that only accept visa, master or American Express credit cards. The amount to be paid is about 40 € per visa.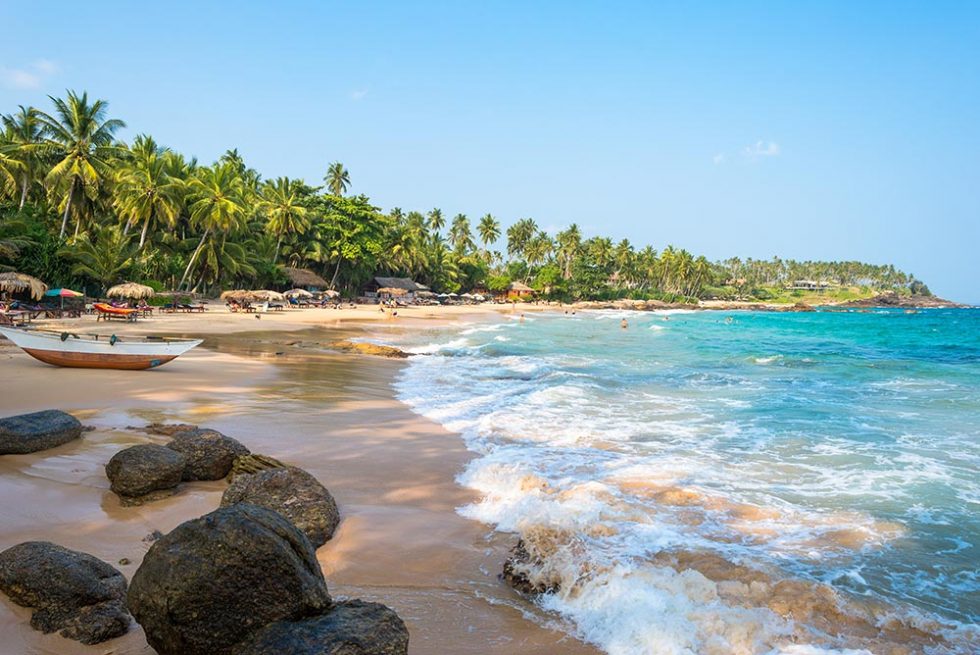 After this process, you will receive the confirmation of the submission for validation. Wait for the result that can take minutes or hours until you receive it in your e-mail.

Once you receive the document, print and save it to present at the time of shipment and arrival. The visa will be available for up to 6 months to be used and for a maximum of 30 days in Sri Lanka.

When you embark, do not forget the documents, passport, authorization card and enough money to stay in the country during the expected time.

Can you renew the visa to stay in the country?
In cases of visa renewal, you should contact the Immigration and Emigration Department in Colombo up to 8 days before the expiration of the visa with a maximum stay of 6 months. Then you must pay the requested fees.

It is important to emphasize that if you are interested in carrying out some voluntary or religious activity, you should contact the Sri Lankan Embassy of your country before you even travel.

How does a Sri Lankan transit visa work?
If you are traveling through Asia and want to stop at the enchanted island, you will not need a visa.

However, you must complete a form that can be through the portal or when you arrive in Colombo. This ticket can not exceed 2 days.

After that, you should go to your next destination. We have articles about destinations in Asia. How about planning and visiting India and getting to know all the natural and cultural riches of this sacred place and so revered by tourists.

How you saw is how simple and practical it is to get Sri Lanka visa online. We are sure that if you plan your trip well in advance, it will certainly be incredible and unforgettable.
Enjoy and be well informed with the article on the climate in Sri Lanka and plan your trip at any time of the year.