Although Sri Lanka has developed in some areas, transport still leaves much to be desired. Starting with the traffic laws, what else seems or does not exist, let alone the signs! In fact, they exist there, but they do not respect it.
It turns out you need to be prepared to overcome that limitation over there. And this is regardless of whether there is legislation or not. The fact is that you will need to adapt to the means of transportation available.
This is what we are going to talk about in this article, we list the transport available in Sri Lanka, whether to travel within cities, move from one town to another or just go on an adventure.
Why Book Transports Online in Sri Lanka?
Scheduling a trip is the first step you must take before you take it in your backpack and get on the first plane. Following a previously established itinerary will ensure a trip to Sri Lanka is complete and enchanting.
To do so, planning should be your first action, especially for the unforeseen events that are most prevalent in Sri Lankan transport: finding the train tickets exhausted for several days.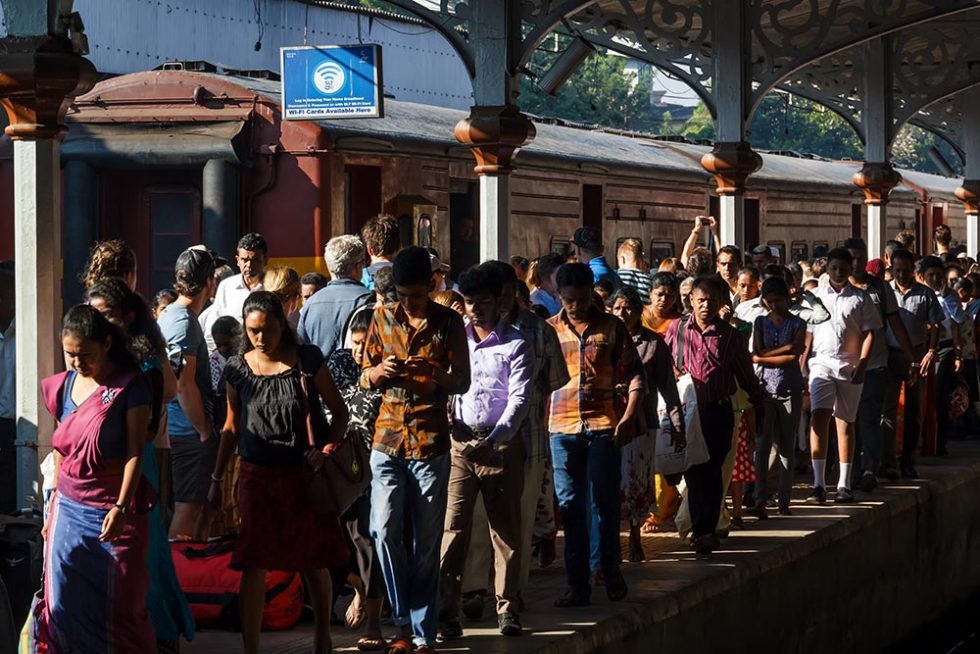 You still have the issue of unavailable transportation, delayed departures, very long journeys, abusive prices or even the route question.
Therefore, study the route options in advance. This guide is entirely complete, it is certain that when you finish reading, you will be provided with precious information to ensure a safe and comfortable journey.
How to get in and out of Sri Lanka?
The only way to get into Sri Lanka right now is by air. With the end of the ferry between India and Sri Lanka in 2018, the plane became the only means of transport in or out of the island.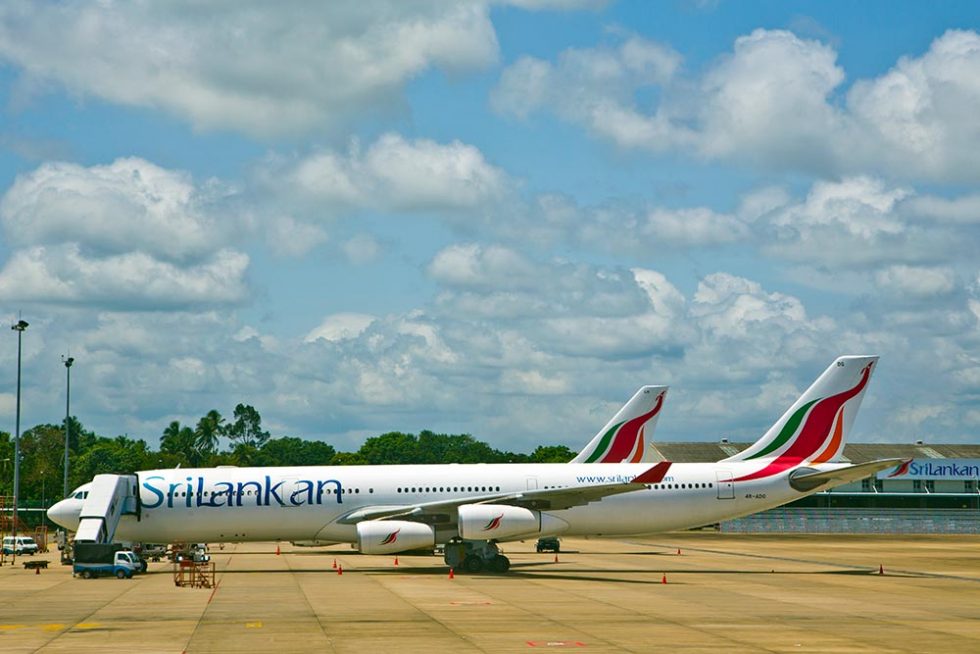 A trip from Portugal to Sri Lanka takes about 20 hours. You can follow from Porto or Lisbon to Colombo, with a stop in the middle. The average ticket is around 600 € to 1000.
Entry to the island will be made by Bandaranaike International Airport in Colombo, although it still has the Mattala Rajapaksa Airport in Hambantota (South of the country). But it is little used, despite its optimal structure.
How do move around in Sri Lanka?
The transports in Sri Lanka are very restricted to the flow of tourists it receives throughout the year. But it already has some modern solutions, well adapted to the local culture, which helps to keep the experience of the trip, much calmer.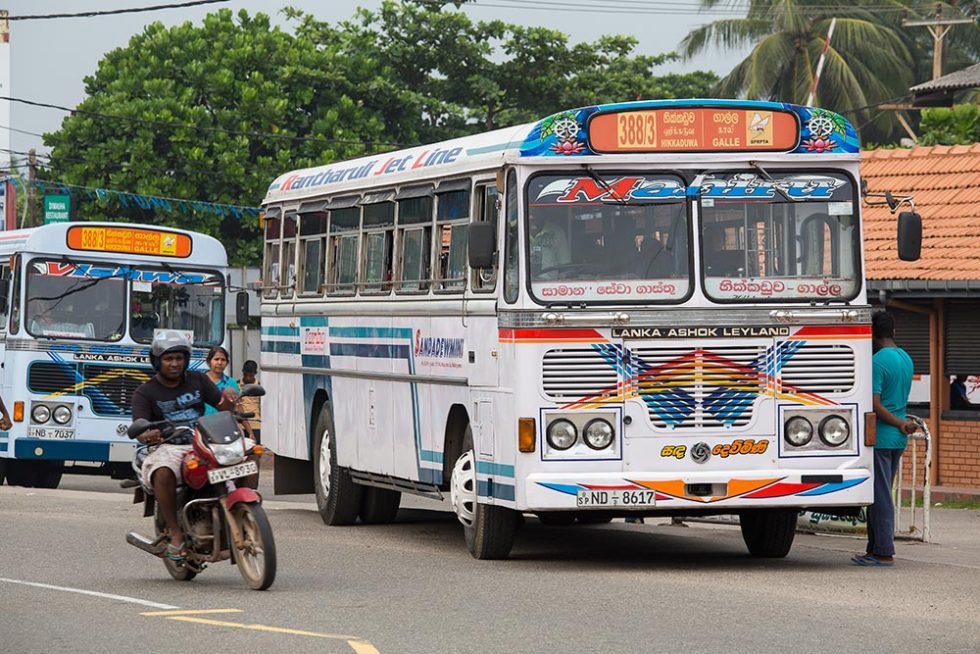 Within transportation, you'll notice that riding a bus becomes a refuge or a nightmare if it depends on the destination or the conditions of the roads. Uber can be an excellent solution and the train a real enemy in the last minute decisions.
Continue reading this article about the transport in Sri Lanka, how to move around, and how to plan your trip to this enchanted island.
Getting Domestic Flights
As already mentioned, the little structure leaves the transport slow and time-consuming. That's why flying on longer routes, like going from South to North, or on the contrary, is a perfect solution.
Usually, travel takes 1 hour, or even less, while travel by bus or train takes between 7 to 9 hours.
Here are the domestic airports in Sri Lanka:
Bandaranayake – Colombo
Bentota River
China Bay
Colombo Ratmalana
Dambula
Dickwella
Galle
Katugastota
Mattala Rajapaksa International
Nuwara Eliya
And the domestic airlines companies in Sri Lanka:
SriLankan Airlines
Cinnamon Air
Helitours
Catch a train
Traveling by train in Sri Lanka is apparently the best solution to go around the country. The problem is that tickets are often sold out. This makes it difficult at the last minute to buy tickets with seats available.
You might be able to buy the tickets, but with access to locomotives entirely filled with people, sometimes without a place to seat, providing a very uncomfortable journey.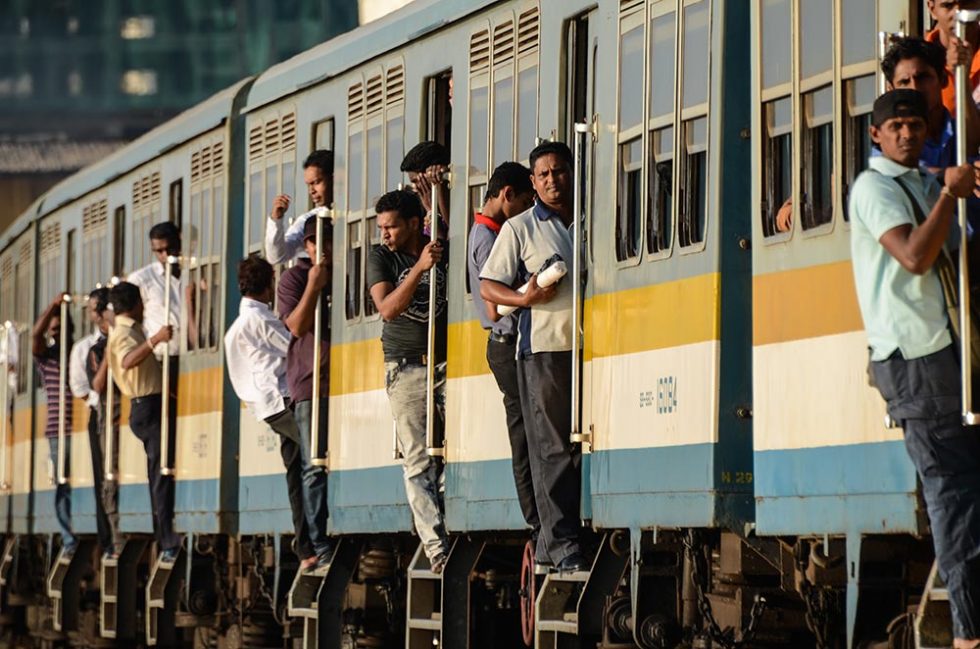 If you expect to arrive in Colombo and buy a train trip soon, you will quickly have a great surprise, and you will see that almost everything is sold out.
It is only possible to book tickets between 30/45 days before, online or at the train stations, which forces you to plan this trip well, or alternatively you travel to the station and wait for last minute vacancies.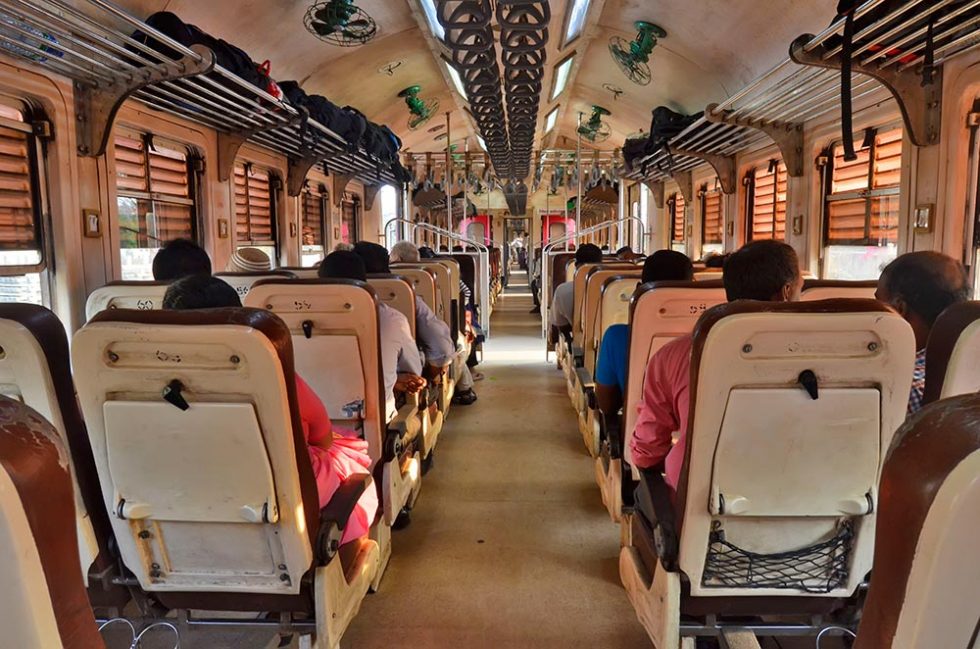 Last minute tickets tend to be tricky and risky. And maybe, if you do not mind, is to go the whole trip standing. After that, the other option to get tickets are the travel agencies.
If you choose a class that does not have a reservation, be aware that on the train, it is normal as soon as the front doors are open, children run in front and pass by the tourists to reserve the seats.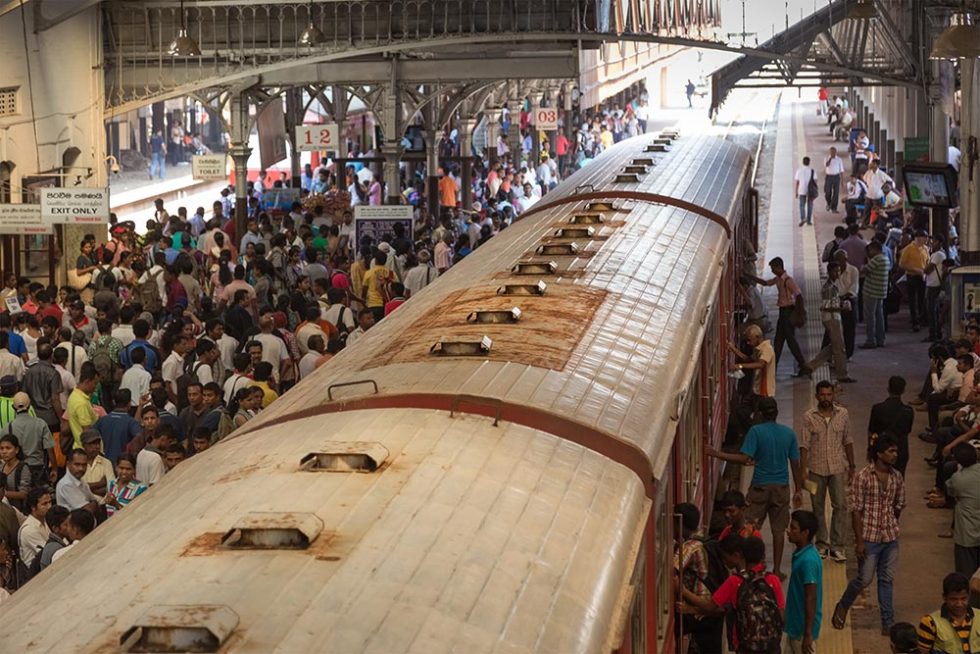 As you do not dominate the language and they yes, it is normal to see them ask who is sitting if it will leave soon or not. And then, expect or will do the same thing in another place.
This happens more precisely in long or very touristic routes, as in the famous train trip from Kandy for Ella.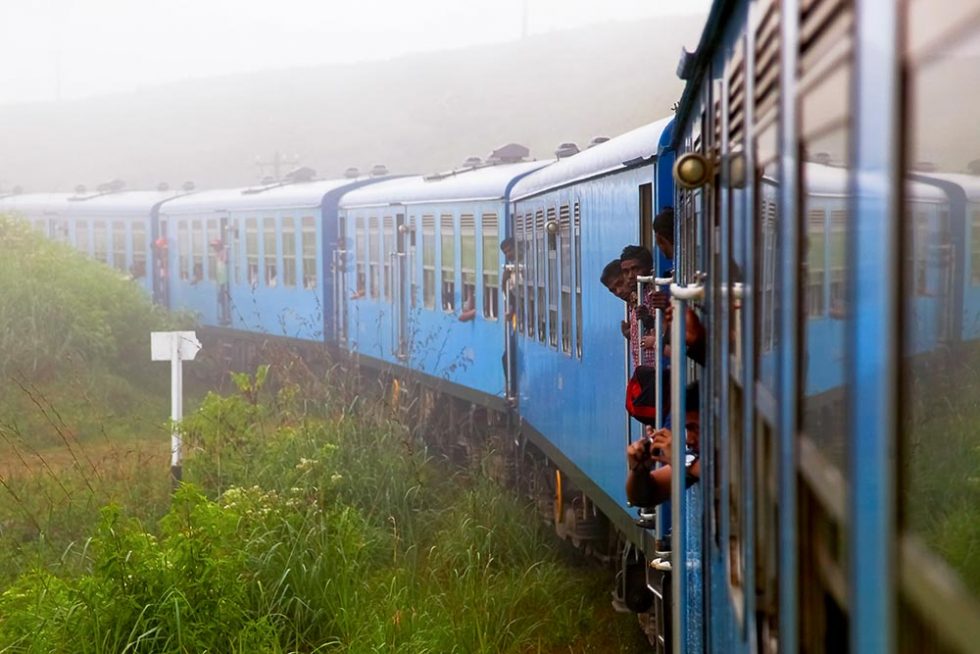 In any case, it is worth checking and buying the train ticket in advance. Imagine getting closer to the tearooms and admiring those lush landscapes of nature.
How to book train tickets online in Sri Lanka?
For the traveler to be able to ride the train must book in advance between 30/45 days before by 12.go.Ásia.
When accessing the site, you will have to fill in: place of departure and destination, date and number of people. After that, select the type of transport and check the availability of the lines.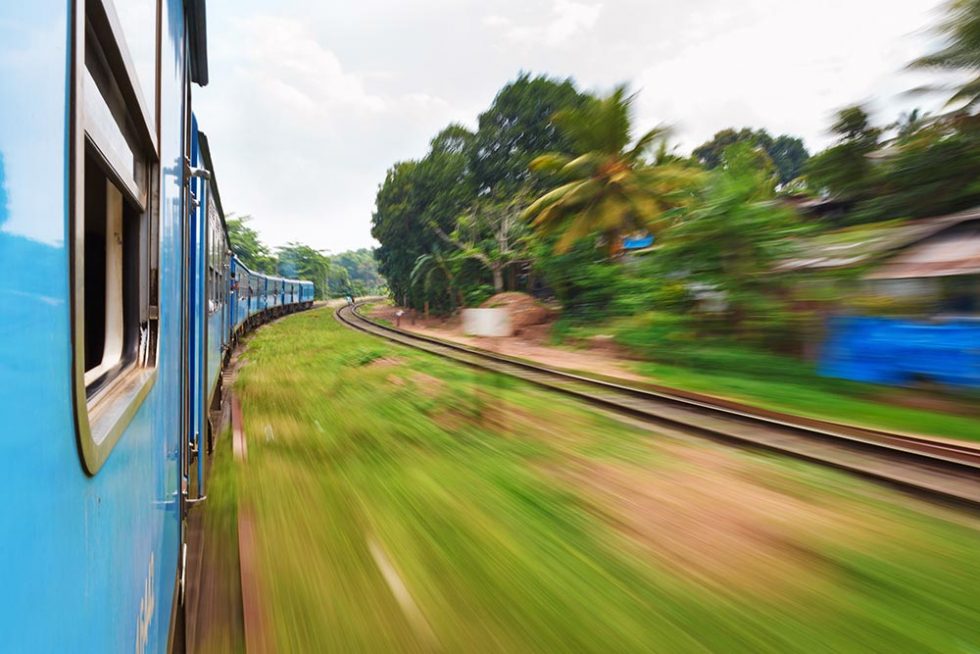 It is important to note that in addition to the desired option, the other available options will appear in the panel, being necessary only to click and visualize the details.
Soon after choosing the times, you will be directed to fill in your contact details. Take into account the email information and the mobile phone number that you will be using during your trip.
Then you will have to pay through the various methods of payment (Credit or Debit cards or PayPal). It is essential that you always print the ticket and keep it with you during your trip to Sri Lanka.
Public and private bus transportation in Sri Lanka
The bus is one of the primary means of transportation in Sri Lanka with public and private solutions as well as minivans. Like many other transportations in Sri Lanka, everything can be bought on time, but without the guarantee of available place t seat (except vans and planes).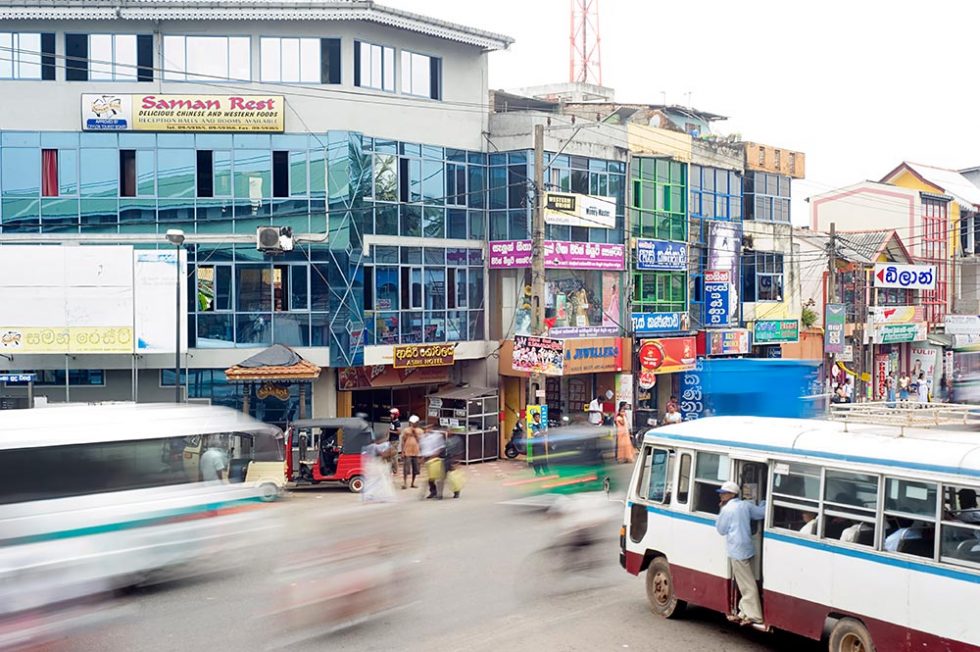 If you are traveling between cities, you should always buy in advance or, if you are in Colombo, with a higher flow of buses, it will be more straightforward.
And if you find there a bus full, you can always wait for the next one. But if you are in another part of the country, you will have to enter the first one that appears or wait an eternity.
Then you can end up traveling on foot, in a pile of people, on top of the suitcases. If it's a short trip, fine, but if it takes too long, it will be quite exhausting.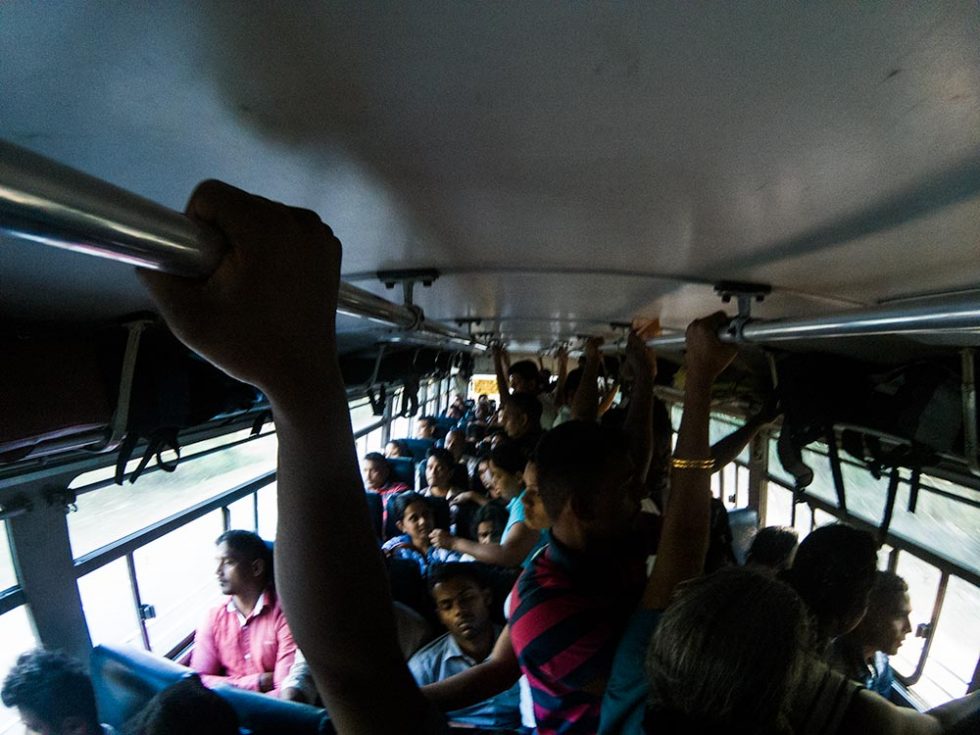 When it comes to overnight travel (ex. Columbus to Jaffna), a few hours before your trip, you should book a night bus with a seat. It lasts for 5/6 hours, and you will not want to spend all this time standing, right?
For some routes, such as from Kandy to Dambulla or from Colombo to other destinations, minivans can be better travel solutions. They are much more comfortable with AC and a seating place just for you.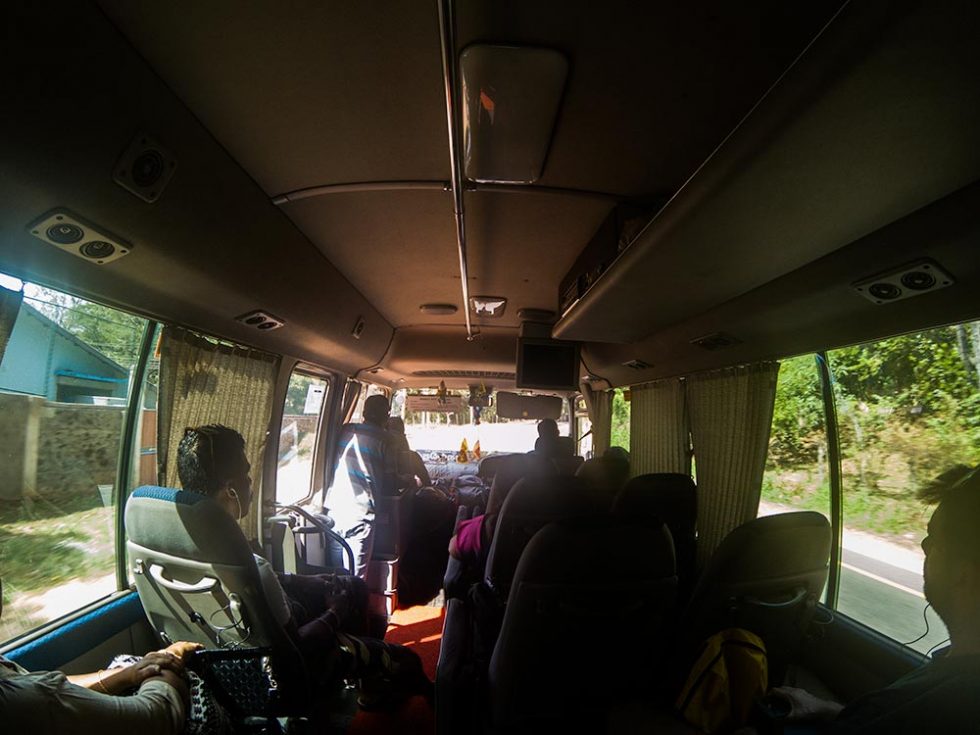 In cities like Colombo or even Negombo, the bus is not the best solution, because you will be many hours stopped in the traffic. There are other better solutions for these cities.
In general, public buses are not comfortable, especially the seats. It does not have a large luggage space, the space is quite small, and they do not have air conditioning. Then expect the window breeze to soothe the high heat!
Traveling from Uber and Uber Tuk-Tuk
Colombo and Negombo are popular cities. And by having more tuk-tuk drivers, they practice exploratory pricing. It is perhaps the worst spot in all of Sri Lanka where you will see this kind of behavior. But for these cities there is the perfect solution in case: opt for Uber or Uber Tuk Tuk.
Calling a Uber is much quieter, and you do not have to go through that negotiation with the drivers. In addition to negotiating with suitcases, it is even more difficult.
Walking from Uber in Colombo and Negombo is much more advantageous for the price and for the convenience of calling anytime, anywhere.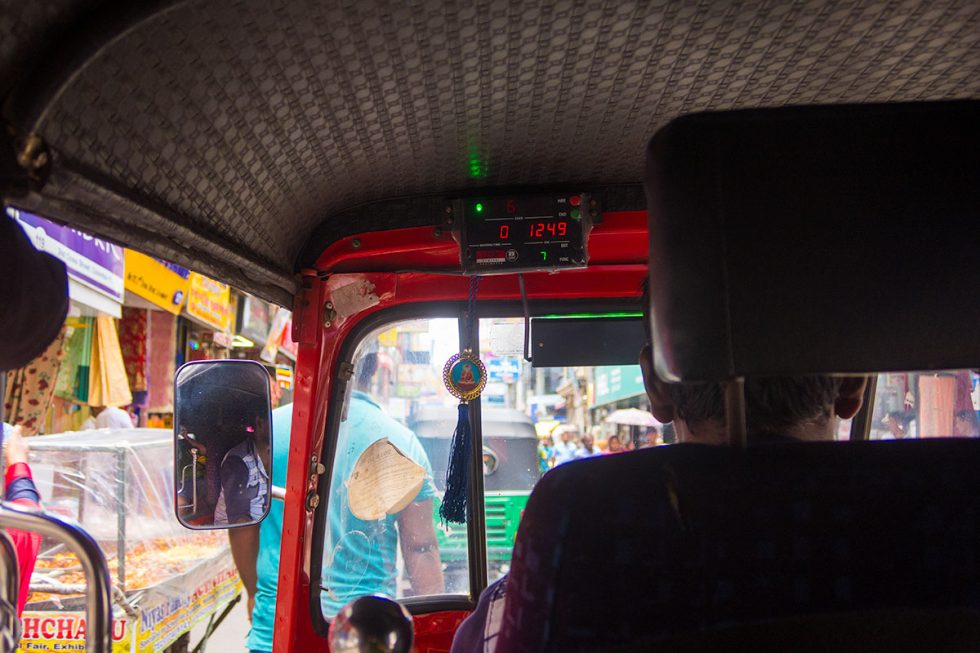 And you can still use the Uber Tuk Tuk, which is a curious experience. There are not as many Uber Tuk Tuk as Ubers, but well worth the wait. Like a normal Tuk Tuk, they go everywhere faster and with the advantage of getting in and out without negotiating prices. Perfect.
Another option is using Uber to travel between cities. It is a more expensive solution, but given the constant depletion of train tickets, it turns out to be even feasible.
Traveling with shared taxis, besides being faster, are more expensive than public transport. To find one, you must pay attention to social networks like Facebook groups.
It works like this: you post a post with the trip you want to do to the group of Travelers in Sri Lanka and if anyone is interested in sharing a journey with you.
Then just wait for the contacts of other travelers interested in sharing the rates.
Rent motorcycles in Sri Lanka
Renting bikes is ideal for walks within the city and some places in the vicinity. As already mentioned, Sri Lankan traffic in major cities is chaotic. So get ready for adrenaline, or rather a hazardous adventure.
Riding a motorcycle in smaller places is very quiet. Just be careful with the main roads, as you can find buses apparently uncontrolled, making overtaking in curves.
However, to rent a motorbike it is better to have a valid international driving license, or you will have several fines throughout your trip.
And to rent a motorcycle, you must pay on average a maximum of € 4 per day.
Rent cars with drivers in Sri Lanka
There are other options much more expensive, like renting a driver with a car. Being a small country, you will have many tuk-tuk drivers that can take you from one city to another.
Or even get a car to take you. If you know how to negotiate, you will pay around 0.25 € / km.
Fly by air taxi (helicopter)
Another faster and more comfortable option is by air with an air taxi. There are helicopter companies that do this service by any destination throughout the island.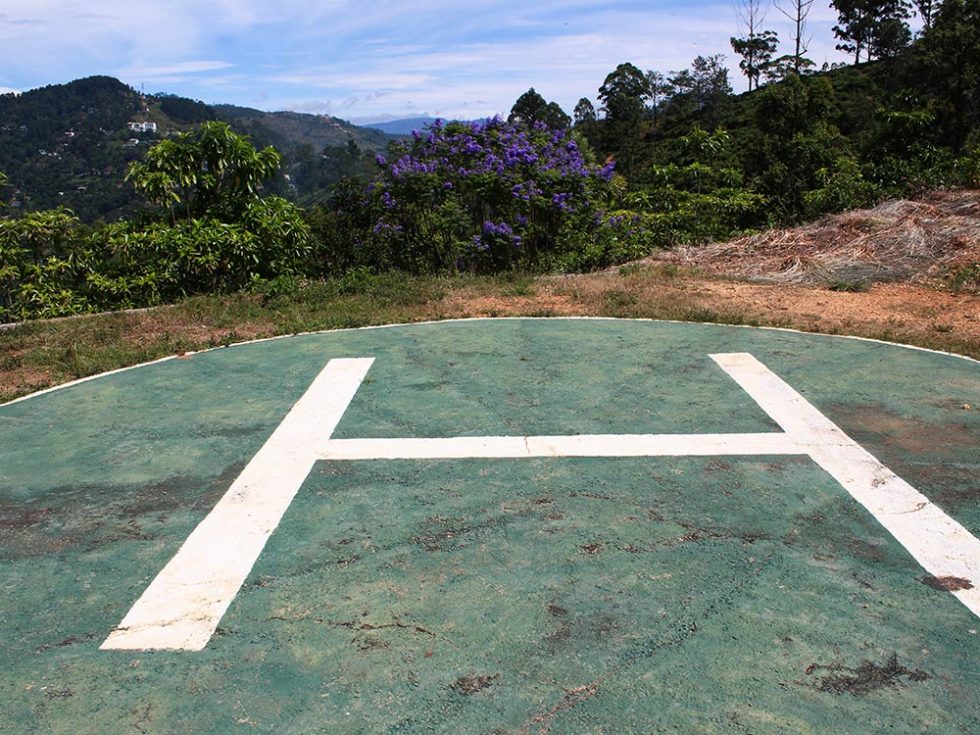 They are also available to make the connection from the international airport to your destination. Compensates to travel with friends and split the rate.
Take a tour inside Colombo
Colombo also has traditional double-decker red buses. And accompanied by a guide who will explain to you the main sights of the city of Colombo. This if you like to travel with guides.
Cycling on bicycle tours
he bicycle comes more like a transport inside the city. You can access the various agencies that rent via the internet or even the hotel where you are staying. Some tours vary from 1h to 5 hours.
As we have seen, Sri Lanka transport is really complicated. Above all, it is imperative that you understand everything and decide to buy tickets in advance to avoid headaches.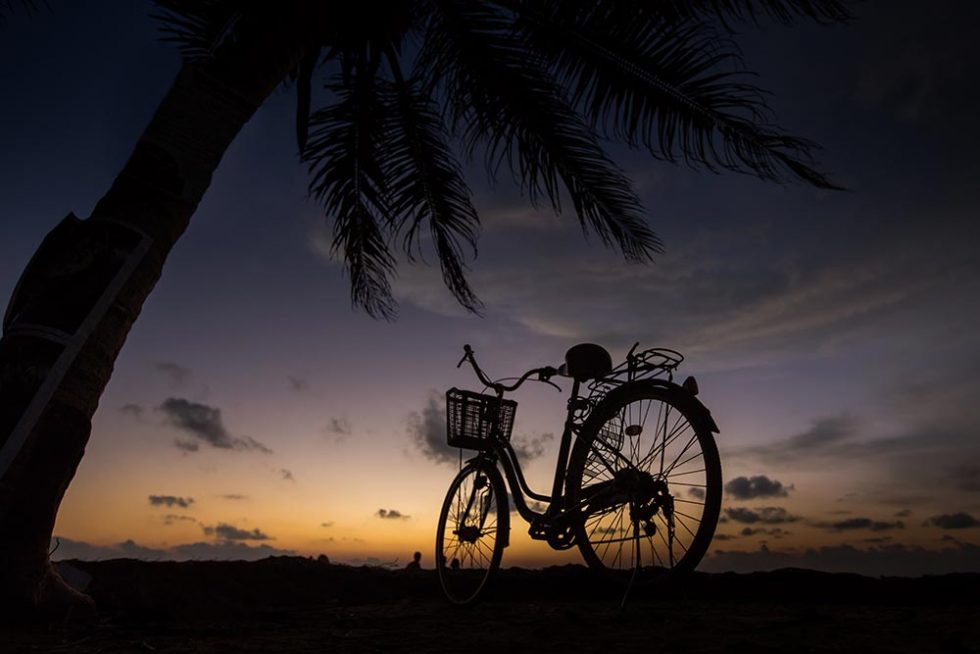 As you can see, transportation in Sri Lanka is far from perfect for the backpacker, and it's good to be prepared for a little uncomfortable travel. And in the case of trains, it is obligatory that you plan well in advance, especially on the train trip from Kandy to Ella.
Did you like the Sri Lankan transport article and understood the importance of planning everything in advance? Enjoy and also read about this picturesque journey from Kandy to Ella.